Beaujolais, at least in France, has often suffered from numerous and somewhat derogatory diminutives. For many this wine only originated in the early 1950's when Beaujolais Nouveau was first officially authorized. It rapidly became known as an easy-to-drink, fun and popular wine whose novelty was the fact that it was put on sale very shortly after that year's harvest.  But it was hardly taken seriously and this fact resulted in the little consideration given to its unique grape variety, gamay. One of gamay's parent grapes is pinot noir and the other parent (we cannot attribute a specific sex to either since vines are hermaphrodite!) is a now obscure variety called gouais. Pinot noir has clearly taken the limelight over gamay, and this has been the case for some time. Being simply « son of » can be a handicap, and gamay's reputation was in a sense sealed by Philippe le Hardi, Duke of Burgundy, when, in 1395, he emitted a decree that contained the following terrible words about what he called « gamez »: « this very bad and disloyal grape….very harmful to human creatures….(should be) uprooted  and replaced by pinot noir »! Now of course one could say that any grape variety can produce bad and disloyal wines when allowed to be over-cropped and planted in the wrong places, and this was indeed the case for gamay for centuries. This did not necessarily occur in Beaujolais, or even in Burgundy from where it has never been entirely uprooted by the way, but especially in the vineyards of northern France, and notable those surrounding Paris. As its parent gouais, gamay played a leading part around the French capital by replacing « fine plants » after the very severe winter of 1709. Contemporary observers made the distinction between « gros gamay » and its high yields and unrefined flavours, and « petit gamay » that is the version now planted in Beaujolais, although we are not sure which of the two was planted in the vineyards surrounding Paris in the 18th century. In any event, when planted on fertile soils that were enriched with all kinds of manure (including human!) the result was wines that «stank and had an awful taste », according to a viticultural treatise published in 1785. The yields were indeed extremely generous for this period, with 150 hectolitres per hectare recorded in Argenteuil in 1785. But, after all, gamay fulfilled a market need at that time, which was to quench the thirst of a rapidly expanding population that thronged into taverns. One could say that Paris probably did more than Philippe le Hardi to harm the reputation of gamay, and hence of Beaujolais. But France's capital would repay that debt, in part at least.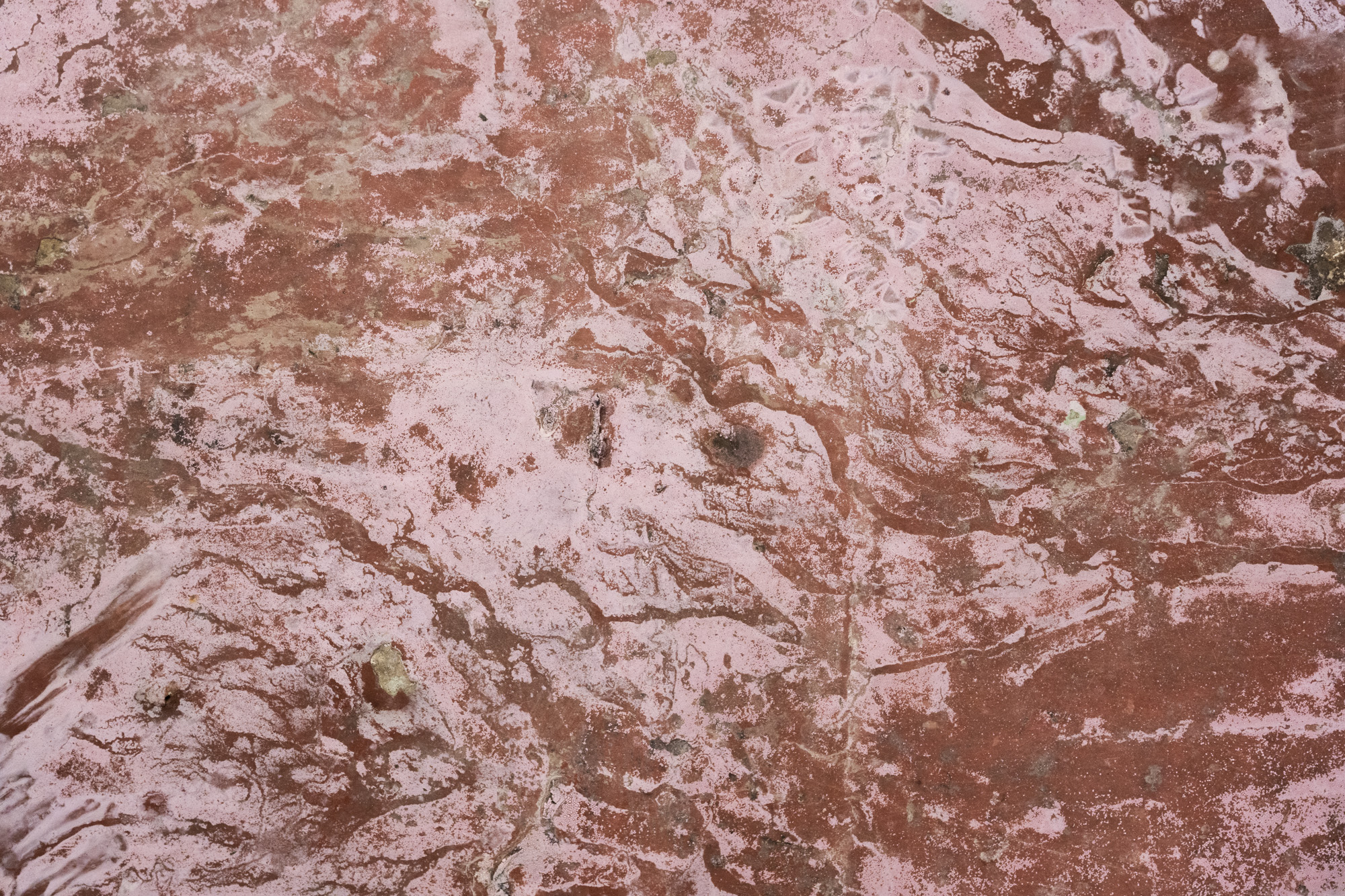 The breach
The duke's decree had at least one advantage, which was to remind us that gamay and Beaujolais did not simply emerge out of nowhere during the 20th century. The Beaujolais vineyard became noticed in history books rather later than all the other main vineyards of France, but it has had its place for several centuries. What it lacked for a long time was a major market, the importance of which was emphasized by the 17th century agronomist, Olivier de Serres, when he wrote « if you cannot sell your wine, what are your going to do with a large vineyard ? ». In the case of Beaujolais, although the city of Lyon could play such a role, there was serious competition from neighbouring vineyards such as the Coteaux Lyonnais that immediately surrounded the city, or even from the wines of Macon or further north in Burgundy that could travel down the Saone river to town. In 1573, merely 8 parishes within Beaujolais had any vineyards, whereas there were 77 of them on the hills surrounding Lyon. A vineyard was then less valuable than arable land and the little wine produced was drunk in local towns and villages such as Villefranche, Belleville and Saint-Lager. Things had improved a century later with 40 parishes having vineyards and, by 1785, some of the best sites on the slopes to the north had acquired a decent reputation. Over the space of 200 years the vineyard area had expanded considerably and its wines had succeeded in two markets: firstly Lyon, which had grown in size and thirst to have to look a little further than its immediate surroundings, but then also Paris, thanks to a surprising logistical axis that meant carrying barrels by pack animals across the hills to the upper Loire river at Pouilly-sur-Charlieu, once the liaison between the Loire and the Seine became effective in 1642 with the opening of the Briare canal. From then on Paris absorbed increasing quantities of Beaujolais, amounting to as much as 80% of the production of at least 16 of its parishes in 1769. Given the difficulties and duration of transport, only the best wines were sent to Paris and these came from the northern, most hilly parts. Plantings thus increased rapidly, partly thanks to a crop-sharing system whereby the land-owner, who also owned the buildings, shared the crop with a farmer who worked the land and its vines. The agronomist Jules Guyot qualified this system as exemplary because it involved both farmer and land-owner « in the emotions and success of the agricultural drama through sharing in an equitable manner the profits and the products of the land. »
Nevertheless, by the end of the 18th century, Beaujolais still had no big names to valorize and satisfy the aristocratic wine lover and none of its wines are to be found in the best wine cellars of the time, such as that of the Duc de Penthièvre, which was considered to be a reference. But, at the same time, the middle classes were becoming interested in what were then known as « superior wines » and which bore names such as Chenas. Fleurie or Saint-Lager (later known as Brouilly).
The emergence of the « crus »
The 19th century saw the triumph of a bourgeois class which hastened to re-introduce hierarchies and systems that resembled pre-revolutionary ones, at least as far as wine was concerned. The distinction between fine wines and ordinary wines was clearly established and, since a new bourgeois lacked « innate » discrimination, he would have to be told what he should be drinking to be worthy of his social status. This provided a powerful motivation behind various classifications of wines and vineyards, and not just those of Bordeaux and Burgundy. One can read this in André Juliens's highly successful book « the topography of all known vineyards » which had 5 successive editions between 1816 and 1866. Between the first and last editions he barely amended his chapter on Beaujolais but one does learn that the hierarchy of vineyards outlined in the 18th century had been refined by 1816. Despite taking the precaution of mentioning that the wines of Beaujolais « are more often considered as ordinary wines than as fine wines », he nevertheless distinguished those from Moulin-à-Vent and Les Thorins (which lies within today's commune of Romanèche), saying that these are « bottled between 18 and 24 months after harvest », those of Chenas « which will keep for years », placing both above those of « Fleury, Saint-Lager" (apart from those of Côte de Brouilly which stood out). The latter he rated as second class, then followed « Julienas, Chiroubles and Morgon"  given third class rating. Here we can see emerging not only a north/south division within Beaujolais, but also the fact that the best wines are bottled and can age well. Victor Rendu, in his Ampélographie française (1857), produced a similar hierarchy and gave price levels which show that the best wines, especially Moulin à Vent, had increased their differentiation from the others. Beaujolais had found its image leaders with the future « crus », or single villages, that all lie on the granite hills of upper Beaujolais and in the golden triangle described by Belleville, Beaujeu and Macon.
Following on from André Julien and Victor Rendu, who were both generalists, came a series of specialists whom one can imagine were also connoisseurs of Beaujolais. This is the case of Bukler who established a very detailed and hierarchical map that classified the districts, communes and named vineyards into five classes. He was followed by Vermorel and Danguy who completed Budker's classification with their « Les vins du Beaujolais, du Mâconnais et Chalonnais » (1893). Their conclusions are impressively precise and up-to-date, with all the named vineyards classified as « first class » being situated in Moulin-à-Vent, Fleury, Côte de Brouilly, Julienas and Morgon. The 20th century would barely improve on that. Also interesting are the comments on the state of the vineyards which has been struck by phylloxera as from 1872 and which were then being replanted with grafted plants. In 1881 the surface covered 28,000 hectares, all planted with « gamai », but using several clones or « selections » which took the names of certain growers. The latter practice had previously been mentioned by Oudart in 1845. It would also seem that varieties such as gouais, prin blanc, gros gamay, gamai « teint » and persagne (mondeuse), formerly present in the vineyards, had disappeared. It is too early for the carbonic maceration technique to have existed, but some producers de-stemmed whilst other vinified whole bunches. Maceration lasted between 3 and 8 days and cap-punching was used to accelerate extraction. The wines were racked off between March and August following harvest and a maturation period of 12 months in barrels or casks seemed to be the norm. Beaujolais Nouveau is not yet on the scene!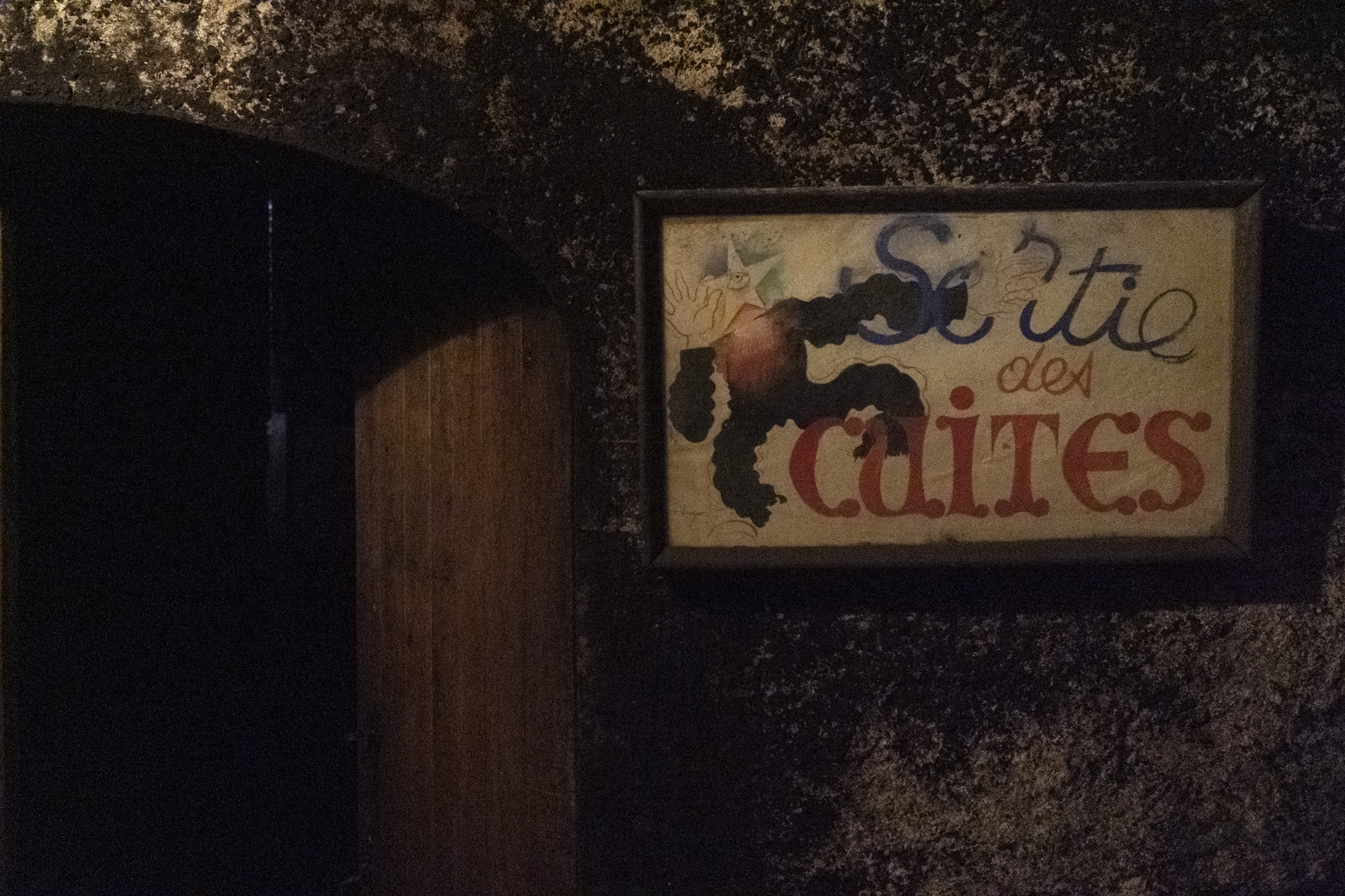 Glory days for Beaujolais Nouveau
The period between 1870 and 1945 was a much troubled one in France. Phylloxera, with an ensuing dearth of wine and all kinds of fraudulent practices, the planting of high-yielding hybrids (including in Beaujolais), over-production, rioting growers, two World Wars preceded by a Franco-Prussian war, not to mention the economic crisis following the 1929 crash. In the midst of all this, and as a reaction to some of it, we also saw the creation of growers' unions and the beginnings of the AOC system. Moulin-à-Vent, Morgon, Chénas, Chiroubles and Fleurie all obtained AOC status in 1936. Then the 1939-1945 war caused a severe shortage of wine on account of enforced labour in Germany for many French men, lack of petrol, horses and chemicals, all of which together meant that thousands of hectares In Beaujolais were neglected or totally abandoned. When peace returned France was thirsty and production got under way again, but the existing AOCs were not allowed to sell their wines until they had undergone many months of maturing. The producer's union, as well as Lyon wine merchants, found this unjust and finally obtained in 1951 the right to sell their wines as from the month of November. Beaujolais was not the only region to obtain this right: Côtes du Rhône, Bourgogne Grand Ordinaire, Macon Blanc, Gaillac and Muscadet all followed suit. But it was Beaujolais who made the most of this authorization as from the early 1970s. What Beaujolais managed to do to promote their wine was remarkable: the annual organization of a popular and festive event, even before the date of the third Thursday of November was officially set. The timing was right since that date falls in the period, in the northern hemisphere, when the days get shorter and the weather becomes cold and damp; the summer is way gone and people need an excuse to party. The French author and literary critic Bernard Pivot put it this way: "and here comes a joyous wine with rosy cheeks and a mouth that feels like spring is here". Production techniques adapted to the necessity of a youthful wine. Carbonic maceration, which had had been experimented by Michel Fanzy during the 1930s and then perfected by Jules Chauvet, was ideally suited to extract all the fruit and only the fruit from gamay. Even if Lyon tired of Beaujolais Nouveau in the 1980s, the slogan "Beaujolais Nouveau has arrived", the author of which remains unknown, became a world-wide success. Many French epicurean writers, such as Fréderic Dard, Bernard Pivot or René Fallet were fervent supporters. The latter even wrote a successful novel in 1975 whose title was indeed "Beaujolais Nouveau has arrived". The then president of  l'Assemblée Nationale (the French parliament), Edgar Faure, even organized a very official launch in 1975. And production grew rapidly, from 100,000 hectolitres in 1970, which was doubled in 1975, then to 400,000 in the early 1990s. Paris alone consumed 150,000 of that. Other capitals followed, with a Beaujolais Nouveau race to London, then the USA and Japan stepped in. By 1988, 70% of the production of Beaujolais Nouveau was exported.
Decline before renaissance
The phenomenal success of Beaujolais Nouveau was a blessing for Beaujolais for many years. Economically speaking, selling a good part of one's crop a couple of months after harvest is a producer's dream. It leaves space in the cellar for other wines, it improves cash-flow and it removes some worries. On the consumer's side, people around the world became able to situate Beaujolais on a map, and, in some cases, were introduced to wine through this easy-to-drink style. Although he was better known for his love of more concentrated wines, Robert Parker's homage is interesting: "In the best years Beaujolais Nouveau is often delicious, savoury, full of fresh exuberance and vibrant fruit. This is the style that often leads beginners into the wonderful world of red wine." At its peak, Beaujolais Nouveau represented just under half of the region's total production.
But, after a euphoric 20 years or so, fashion changed, partly because the shining image of Beaujolais Nouveau had paled. Success, as so often, led to abuse and resulted in wines that were over-chaptalized to compensate premature harvesting or the use of aromatic yeasts to compensate the absence of ripe fruit. Jules Chauvet had sounded the alert in the 1980s, but, when the market for Beaujolais Nouveau started to falter, the fall-out hit the whole region. During the first 20 years of the 21st century the vineyard area shrunk by 40% and the vigneron population with it. Those years when producing meant selling had not always been used to renovate wineries or the vineyard, nor to develop tourism or create a solid sales network. But, if one looks on the bright side, the decline of Beaujolais Nouveau has brought the crus back into the limelight, as well as a clearer focus on the vineyard, and this has come about partly through a series of investments from producers in Burgundy to the north, as well as those from Lyon and the efforts of new generations of vignerons. Some bring experience and an access to markets, others new ideas and a will to experiment. All recognize the area's potential and have a desire return to the essential elements of the past without rejecting the progress in knowledge that has been acquired. This seems to come at the right time, given the light, fruit-driven style of the best wines which alleviate palates that have been saturated with the rich and heavy wines that were in fashion just a few years ago. Maybe gamay from Beaujolais is back to stay?
Sébastien Durand-Viel
Photo credit: Aurélien Aumond