La Tulipe Rouge does not mark the wines it tastes on scales of 10, 20 or 100. Such scales may have the appearance of mathematical  truth and simplicity, but we know just how easy it is to be imprecise in a tasting exercise. To such systems we prefer a more functional approach of describing the wine and its possible use for consumers: for example, would it be better with summer or with winter dishes. But describing a wine at the moment of tasting is insufficient: there is also the matter of when would it be best to drink it, and even with whom? Individual wines are often designed with different moments and types of consumption in mind, irrespective of their appellations. For example, a producer of Rhône wines may produce a fruity wine to be drunk within a year or two of its vintage, alongside another more intense and concentrated wine that should be cellared for some years.
Therefore we have decided to create our own marking system that will provide followers of La Tulipe Rouge with an efficient means of finding the right wine for a specific occasion and at the right price. We are not at school anymore, so why adopt an inadequate system of notation? Our pictogram system will enable you to compare wines that can be compared.
La Tulipe Rouge pictograms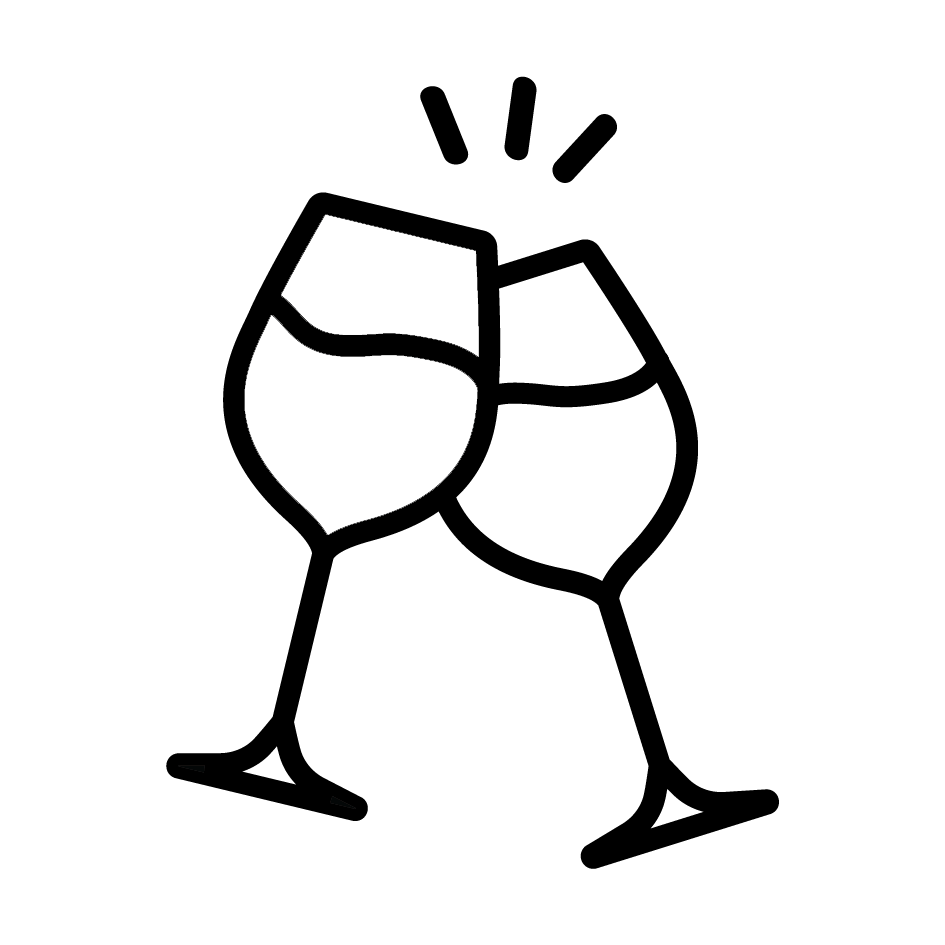 TCHIN! – This is a phonetical derivation from the Chinese expression «qing qing» (prononced «tchin-tchin»). Loosely translated as "you're welcome", the expression is used to invite someone to share a drink. Our use of "tchin" therefore signifies that the wine is agreable and most drinkable, capable of pleasing a wide public in convivial situations. Such a wine may be flattering and easy-going but is in no way vulgar. It can be enjoyed simply and is readily shared with others. One could say that all the wines selected by La Tulipe Rouge merit a "tchin", but some are more in line with this spirit than others.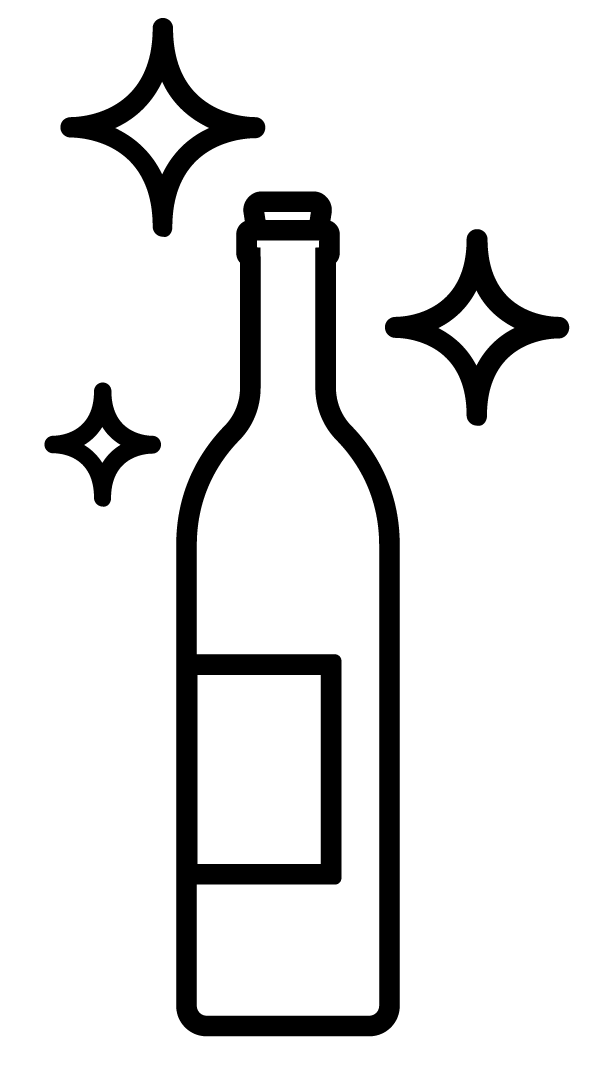 ENCORE! – Used both by children and adults in different circumstances to signify enthusiasm at a flavour, musical event or other performance. Thus, in the context of a wine, this means that the first glass has provided such pleasure that a second glass is most desirable! Such a wine will have that lsomething extra that has stimulated both palate and brain. An "Encore!" wine shows enhanced character that may not please every palate, but it will always show considerable charm and depth of flavour.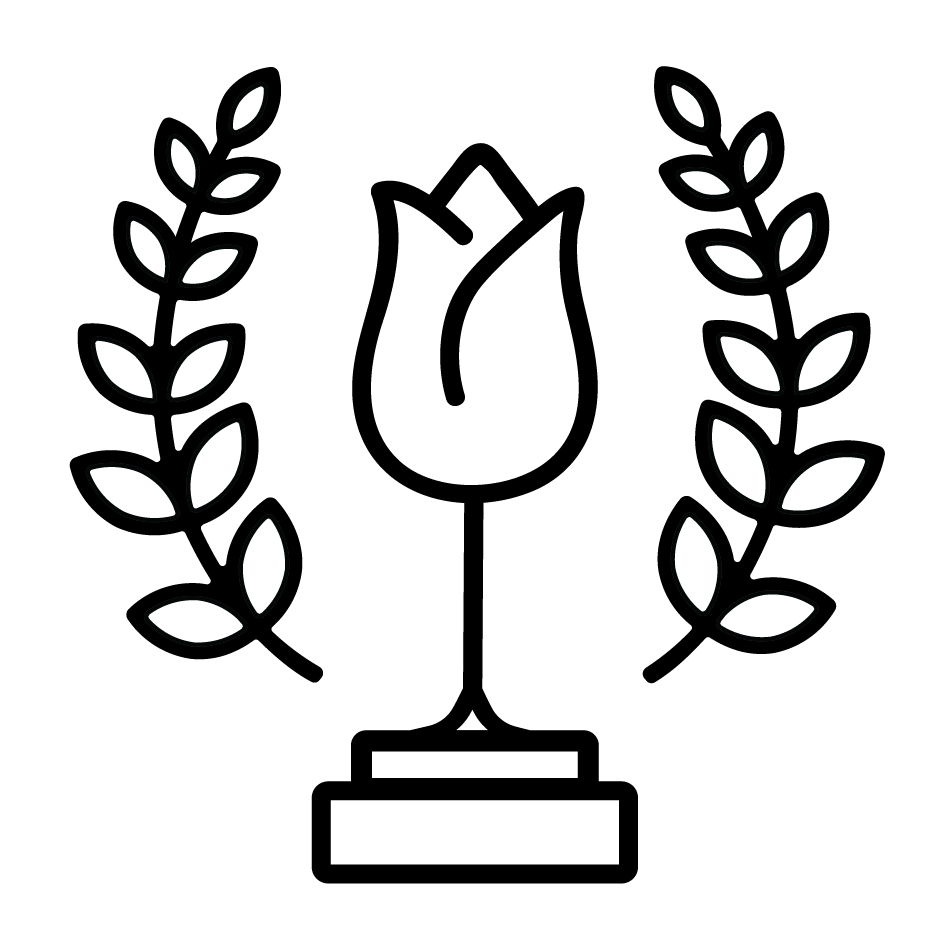 TULIPE! – A tulip is a plant of the lily family whose flower symbolizes perfect and immortal love. In the case of a wine, it signifies one that is superioir to others in terms of style and taste. Necessarily singular, always refined, sometimes mysterious, such a wine requires one to pay some attention to extract the most enjoyment from it. Put more simply, this is the highest distinction given by La Tulipe Rouge!
How does all this work?
| Pictogram | When? | With whom? | How?  | Why? | How much?  |
| --- | --- | --- | --- | --- | --- |
| | Anytime | Most people | It depends | For a drink | Variable |
| | Best with food | Open-minded | Generously | Pleasure | Variable |
| | Special occasions | Connoisseurs | In style | Intense experiences | Variable |
Some practical examples
Example 1: An old friend that I haven't seen for 5 years comes to visit (a special occasion). So I look for something spcial to drink (an intense experience). Even if he isn't a connoisseur (most people), the occasion is right to share a good drink or two and enjoy the moment to honour our long-standing friendship (Generously).
Choose a wine with all three pictograms 
Example 2: this evening we have a get-together with friends and we have plenty to talk about. So we are looking for an easy-going white wine that will do fine both as an aperitif drink and with a meal (for a drink). Some are wine-lovers, others not (It depends).
Choose a wine with these pictograms

ou                                         
Example 3: A family meal but I can't pick the right wine as nobody, including myself, is a connoisseur, although everyone enjoys a good glass of wine (Most people). And the budget is limited (For a drink)
Choose a wine with this pictogram 

 
Example 4: I am a true wine-lover (open-minded / connoisseur) always looking out for great wines to discover (Intense experiences) that I am keen to share with friends and acquantances (in style).
Choose a wine with this pictogram 

 
Example 5: I am a true wine-lover with a decent cellar (open-minded / connoisseur). I enjoy sharing my discoveries with family and friends (everyone). Whether it be a simple wine or a great bottle, I like variety in wine (for a drink / intense experiences).
Choose a wine with these pictograms 

 
Example 6: I really like wine and I will always go for a good one (pleasure / intense experiences). Price is not necessarily the main criterium, provided that the wine is good. I tend to drink my wines as soon as I buy them (gererously)
Choose a wine with these pictograms 

 
Example 7: Wine is all about friends, enjoyment and good food (generously / with food). In any event, we must drink a good wine, both as a aperitif and with the meal (pleasure)
Choose wines with this pictogram