France's longest river is the only real link between a series of regions that surround it, each with their history and climate. Along its course we find a ribbon of vineyards that stretches from the Forez hills in the centre of France to the mouth of the river at Nantes, passing on the way the regions of Berry, Orleans, Blois, Tours and Anjou, not to mention those that lie further afield, such as Fiefs Vendéens, Haut-Poitou, Auvergne, Bourbonnais and Limousin as one must add affluents such as the Allier, Vienne or Cher to the Loire itself. All these rivers, large or small, have served as means of transport for wines at periods when roads were either dangerous or impracticable, and sometimes both.
The Loire is multiple
Each sub-region has its traditions and history, not to mention its grape varieties that vary according to changes in the meso-climate that, at times, are almost imperceptible. From its source to its mouth, the Loire can be divided into five main sectors, each of which more or less coincides with one or more dominant grape varieties. At its highest point, upstream and in an area close to Beaujolais and Burgundy, we find gamay; further downstream we have sauvignon blanc and pinot noir; continuing down around Orleans there is a three-way split between chardonnay, pinot noir and pinot meunier; around Tours, sauvignon blanc, chenin, gamay and cabernet franc share much of the vineyard; around Angers, chenin takes over, accompanied by grolleau and cabernet franc; finally, close to Nantes, we have melon de Bourgogne (or muscadet), as well as folle blanche (aka gros plant).
It is probably easier to pick out the topographic changes along the way. Initially the Loire is a mere stream winding its way through the high ground of the Massif Central, then broadening when it is joined by the Allier, then further down, after Sully-sur-Loire, as the valley takes on the name of Val de Loire, classified by Unesco with its châteaux and vineyards; it then cuts through the Armoricain plateau in its southern extremity as from Angers to finally gain the estuary and the Atlantic Ocean. It is therefore hardly a surprise if, along the way, we find all kinds of soil structures and mixtures: granite, slate, limestone, clay and silica, for example.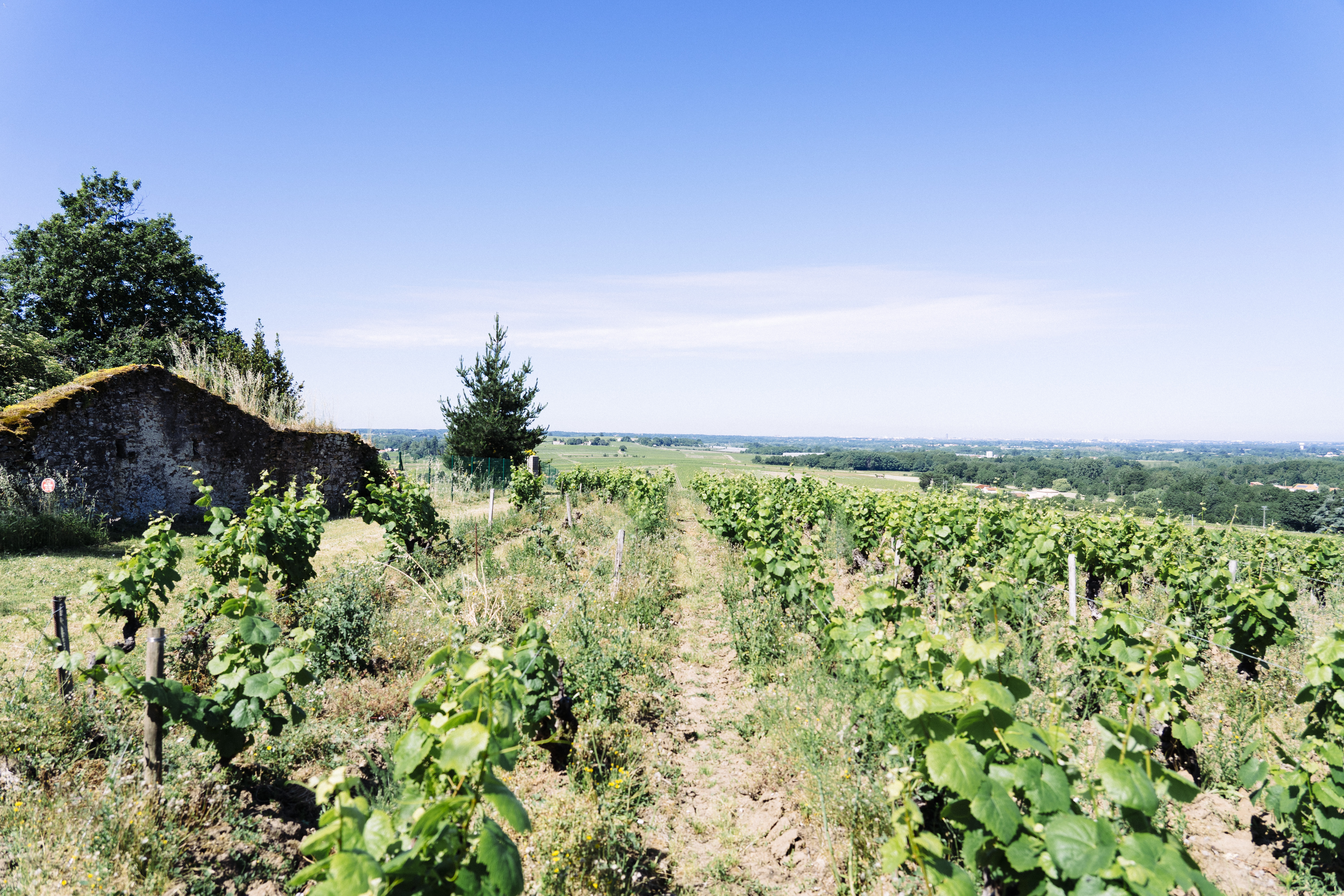 A Royal River
Together with these not always precise geographical borders we need to include the contingencies of history: the production of quality wines in the central section of the Loire, between Sancerre and Nantes, is very much linked to the presence of French Kings during the 15th and 16th centuries when the court was itinerant, moving from one château to another up and down the Loire. The numerous royal suites of nobles and intendants increased the reputation of certain vineyards, many of which had been founded by monastic orders around abbeys such as Bourgeuil and Fontevraud for instance. It should also be remembered that, back in the 13th century in the famous Bataille des Vins reported by Henri d'Andeli, several Loire wines appeared and were well considered, such as those from Saint-Pourçain, Montrichard, Chauvigny, Orleans, Jargeau, Sancerre, Buzançais and Issoudun. On the other hand, not a single Loire wine appears on the list of the poor wines that were "excommunicated" in this historical document.
Also, each part of this vast ensemble that forms the Loire has its own history: rather as geology accounts for the various types of soil and subsoil formations that are superposed or juxtaposed. The wines from around Nantes talk of the Roman era, those of Touraine evoke the Merovingian age, or, later, the author Rabelais who was the first to name grape varieties that he called "breton"(now known as cabernet franc), fiers (sauvignon) and chenin. Vine-growers in Anjou pay homage to Charlemagne who owned vines near Angers, and especially to the Plantagenet dynasty of English kings who also controlled this part of France during the 12th and 13th centuries, resulting in exports of local wines to England. The vineyard of Savennières has a precise connection to an historical event as it was on the site of La Roche-aux-Moines that troops of the French King Philippe-Auguste thoroughly defeated those of King John (aka John Lackland), thus stalling English expansion in France and barring the route to Paris. This battle also begat the French expression "filer à l'anglaise" (meaning "fleeing like the English"), whose English equivalent is "taking French leave"!
Whether the wines were destined for domestic markets or for export, as from the Middle Ages, trade was facilitated by this broad and navigable river that enabled wines from the upper parts to travel downstream, or those from further downstream to travel upstream to Orleans where the river describes a large curve that takes it to just a hundred kilometres from Paris and its almost unquenchable thirst. What further boosted the production from around Orleans was a local parliamentary decree passed in Paris in 1577 forbidding tavern owners from buying wines produced close to the capital city.
Three important towns
Three major towns have played an important part in the development of Loire wines: Nantes, Saumur et Orléans. Nantes, with its port, provides an ideal exit point for wines destined for export, especially towards Holland, Belgium and Britain. As soon as Brittany was attached to France during the 15th century, Nantes attracted numerous traders, especially from Holland, despite sole ups and downs during wars between the two countries. These merchants played a key role in their demands either for more robust wines that would travel well, or for light ones to be distilled. At the time, such wines were sometimes known as "seaworthy wines". Saumur was another trading platform, again through links with Holland, and partly because there was an important Protestant community there. Orléans, being further inland and close to Paris, was naturally more involved with the domestic market. It had become a centre for wine trading as from the Middle Ages. During the Renaissance period, its red wines were esteemed "of good taste, vinous, profitable for the stomach and digestion…they hold first place in goodness and perfection" [1] but also "earn the highest prices of all French wines"[2]. Orleans indeed made the most of the Paris market but its reputation also depended on its good viticultural practices, which included the planting of finer varieties such as auvernat, a local name for pinot noir. Greed, and the ensuing search for higher yielding varieties, were to lead later to widespread planting of the grand noir crossing in the 19th century, which would lead to Orleans becoming the vinegar capital of France!
The arrival of railways during the latter half of the 19th century was to facilitate longer-distance transport of entry-level wines coming from the sunny south and many vineyards less favoured by climate would not be replanted, or only on a reduced scale, after phylloxera had destroyed them. There is always the bright side of the moon, however, and many vineyard areas of the Loire have since concentrated their production on fine wines.
Changes?
Certain vineyards were to change radically. One finds it hard to believe today that white grapes were in a minority around Sancerre and Pouilly-sur-Loire in the 19th century. Sauvignon blanc only developed its hold on these regions between the two World Wars, at the time when appellations were created, whereas pinot noir had previously been in a clear majority. The French author Balzac evoked this in his novel entitled La Muse du Département (1843): «Wine is the main industry and the source of commerce in this region, with several growths producing generous wines with full bouquet, quite similar to those of Burgundy to the extent that less educated palates in Paris can be mistaken." A bit later, at the turn of the century, quite a bit of this pinot noir found its way to Champagne, until the latter became a delimited region and then an appellation with strict controls. With this market loss, wine producers decided to favour another variety already planted locally: the sauvignon blanc. One can draw a parallel between the frequent changes in the course of the river Loire that continues today with new islands emerging each year from its bed, and the modifications in the nature of the region's wines. The creation of appellations, as from 1936, has merely, and temporarily, frozen history in this respect.
As for white Sancerre, this is surely one of France's best-known and popular white wines today. One could sustain that it owes its favourable position as much to the regular efforts of producers who carried their wines from door to door to sell them to the bars and bistros of Paris in the 1950s and 1960s as to the name on its label. On the right bank of the Loire, producers of Pouilly Fumé tended to wait for cars to stop at their door on their ways down south or back north along the then major road, the RN7. As a result, you will find much more Sancerre than Pouilly Fumé in Paris' bistros even today, and to some extent this is also true for exports since wine buyers from other countries usually stopped in Paris on their way to vineyards.
The changing fortunes of Muscadet
Another dry white Loire wine has a very different story that is essentially linked to exporting. Muscadet patiently built a reputation in Great Britain where it became almost a household word. With the severe 1991 frost and an ensuing penury of wine, stocks from previous years were put on the market, not always of sufficient quality, and consumers turned to other white wines: at the entry level these came from Gascony or the Languedoc, whilst this was also the period when sauvignon from New Zealand came into fashion. Prices for Muscadet tumbled dramatically and many vines were ripped out before, recently, these wines slowly began to regain lost credibility due to reduced yields and better wine-making. Muscadet has also introduced a wave of villages (known as crus) whose names now appear on the labels. Indeed, the muscadet grape, also known as melon de Bourgogne, reveals local climate and soil nuances well.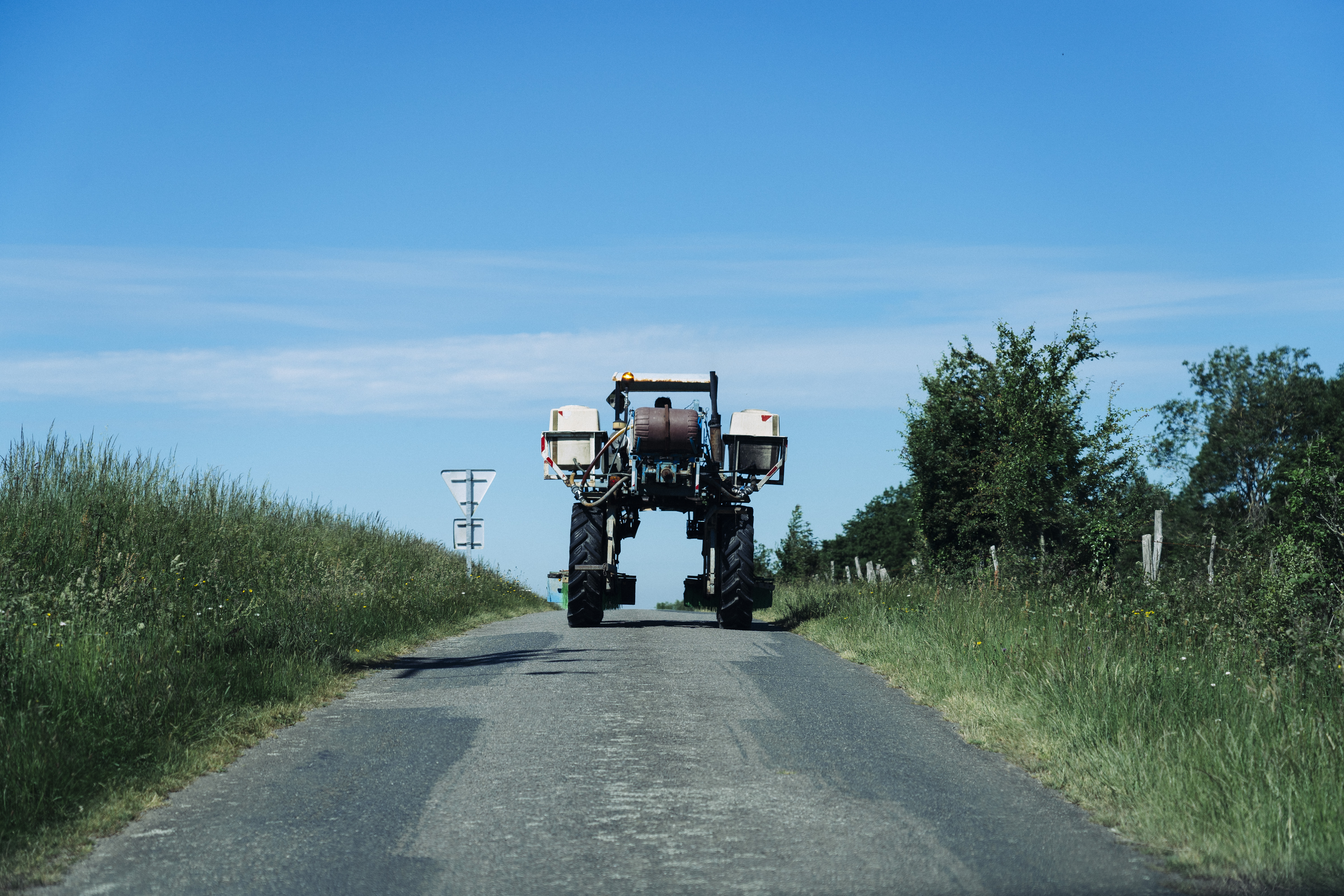 Great sweet wines
One cannot talk of the Loire without evoking another of its specialities: fine sweet white wines, often affected by noble rot. Production of sweet white wines had been encouraged in the region by Dutch merchants as from the 17th century. They are to be found chiefly around Tours (Vouvray, Montlouis) and Angers (Coteaux-du-Layon, Bonnezeaux, Quart-de-Chaume). Some have been renowned since the Middle Ages, such as the Quart-de-Chaume which takes its name from the fact that the lord of the region took as his due the best and ripest grapes produced by his farmers from the best exposed plots, usually amounting to a quarter (quart in French) of the total crop. Balzac also speaks of such wines in L'Illustre Gaudissart (1833): «What you are now drinking, my dear and most friendly sir, is a wine fit for kings, the best of Vouvray, well preserved and true velvet." And even if the market for sweet wines is not what it used to be, those of this type from the Loire are fascinating and excellent value for money.
Sparkling and rosé wines
But the Loire also produces sparkling wines and has been doing so for more than 200 years. It was a Belgian from Brussels, Jean-Baptiste Ackerman, who was the first in the region to produce, on a commercial scale, sparkling wines using second fermentation in bottles. He relied on the good levels of acidity from local grapes, as well as the capacity of underground cellars in chalk soils to age wines well. His success encouraged others to follow suit and several appellations exist as his contemporary inheritors: Crémant de Loire, Saumur, Vouvray and Montlouis.
Anjou has also made a speciality out of off-dry or semi-sweet rosés using cabernet franc or grolleau grapes and which, in some markets, rival the supremacy of Provence in this colour. The cabernet variety has been around here since at least the Renaissance, but its use to produce deeply coloured and often slightly sweet rosés is more recent than that. After the phylloxera crisis, the Anjou region, responding to a growing demand for red wines, replanted a lot of vineyards with cabernets to replace chenin. The movement accelerated between the two world wars and this style of wine, known locally as "rouget" became a regular feature in bistros. Its deeper red cousin from Saumur Champigny would take over the fashion a bit later, after the Second World War. But the appellation Rosé d'Anjou was one of the earliest to be recognized in France, in 1936.
The friendly red wines of the Loire
We cannot possibly finish this rapid overview without looking at the region's fine range of red wines, whether they be made from pinot noir, as in Sancerre or Menetou-Salon, côt (aka malbec) as around Amboise, gamay as in Touraine or cabernet franc as in Chinon, Saumur Champigny, Anjou Villages or Bourgueil, for example. Such wines show character and share other characteristics such as being easy-to-drink and having good freshness. This is probably due, to a large extent, to the soft Loire climate that is neither too hot nor too cold and which is also used as a test region for weather experts. Since we mentioned gamay, we should add that the story of grape varieties is often influenced by families and their relationships. Gamay owes its presence in the Touraine region to Madame Ida de Monspey who, having Married the Comte de Montebise, came to live in his château Monteaux, near Blois, and decided to plant gamay from her native Beaujolais in its vineyards. As for Saumur, its very name derives from the Latin term campus igni which signifies "field of fire", illustrating the well-known phenomenon of the connection between, at least in cooler climates, the best oriented vineyard slopes and the best wines.
History, geography and genealogy all provide background information to help one understand the Loire. But the last words will come from the actor Jean Carmet, who came from the town of Bourgueil: "The wines of the Loire talk softly. Provided that one respects them, they will offer you all the wealth of their garden. They like to surprise you, attacking your palate when you chew on them, then taking you on a journey with their aromas, jogging your memory and then, staying with you, flooding your palate with a shower of crisp freshness. One of my friends, a famous master of the cabernet franc grape, talks to his bottles. He asks them how they are doing. How did the winter treat them? Are they happy where they lie in the cellar? He even pretends that a bottle with a strong character may well refuse to open its aromas if it doesn't like the person involved and then reveals all when the intruder has gone." If you ever go to the town of Bourgueil, don't be surprised to see that the house in which Carmet was born has become the Maison des Vins de Bourgeuil. Long live the Loire, and may this selection that we propose here make you travel along this river of wines.